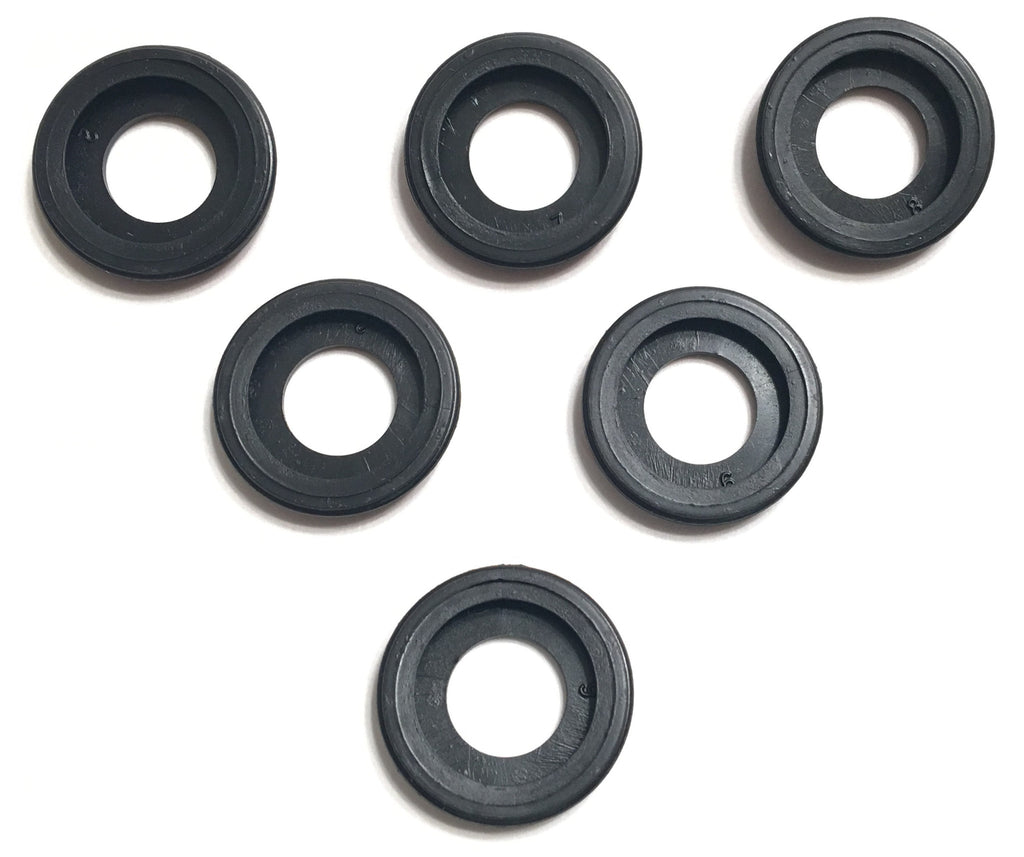 World's Best Garden Hose Quick Connect Heavy Duty Coupler Washer Seal Set 6 Pack
Heavy-Duty Replacement Washers for Brass Female Quick Connectors and Couplers
Specifically made for the World's Best Garden Hose Quick Connect Flow-Through Female Adapter
Guaranteed for 3 years
Package contains 6 heavy duty seals
Washer installs with the flat side facing the quick connect side
These special quick connector washer seals are made specifically to work with The World's Best Brass Garden Hose Quick Connect Female adapters.
Quick connect adapters require special washers inside the female adapters to ensure leak-free performance. Because of their unique size and the two-sided leak protection they provide, regular garden hose washers don't work. These special replacement seals can be really hard or even impossible to find at big box or hardware stores.
Fortunately, we've got your back! If you have any of the World's Best Brass Garden Hose Quick Connects, then these are the replacement washers you will need.
These seals are heavy-duty, and made to last! Manufacturer guaranteed to last for 3 years. If at any time they fail to satisfy or survive, we will provide you with free replacements or a full refund.